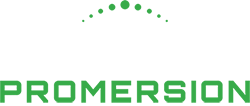 Enabling the future of liquid cooling
Promersion supports the growth and adoption of liquid cooling for datacenters worldwide.
Immersion cooling is on the rise, but this rise comes with a lot of challenges. Promersion understands these challenges and supports and advices OEMs and integrators, as well as end users of various scales with the adoption of a diversity of liquid cooling strategies.
Liquid cooling business case support

Liquid cooling deployment strategies

Integration of different liquid cooling solutions

Facility assessments for liquid cooling

Optimization for heat reuse

Liquid cooling introductions

IT equipment design for immersion
About Promersion
Promersion is owned by entrepeneur and investor Rolf Brink. Founder and investor of the immersion company Asperitas, and project lead of the OpenCompute Immersion Project.
Rolf has an active and central role in the datacentre industry and is the author of various industry references, guidelines and best practices for immersion and other liquid cooling technologies. Rolf has been a driving force behind the current harmonization of various liquid cooling technologies.